NuStep is the most popular total body exerciser for rehab and post-rehab patients. They require minimal maintenance, are user friendly and versatile. Anyone with a functional limitation can bene t from the NuStep as long as they have one working extremity, just as athletic people can push themselves to the limit, getting a strong cardio workout.

REMOVE BARRIERS TO EXERCISE WITH NUSTEP
It's not news that regular exercise plays a key role in healthy aging. Study after study demonstrates that older adults – from the fit to the frail – can experience a wide range of physical and mental benefits from regular exercise.
Despite this overwhelming evidence, a significant number of older adults are sedentary. Many are reluctant to exercise because of fears they will fall, experience pain or worsen an existing health condition.
The challenge for health and wellness professionals who work with older adults is to remove these perceived barriers to exercise. NuStep cross trainers can help eliminate those barriers.
Safe, accessible and easy to use, NuStep cross trainers deliver a total-body cardio and strength training workout that helps increase functional fitness, enhance independence and  improve quality of life. Our adaptive equipment makes it possible for people with limited mobility, balance issues or cognitive decline to get the aerobic exercise they need.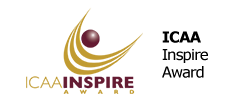 ---
Sorry, there are no products in this collection